CityVision Relay
CityVision Relay: Real-time data distribution engine
Relay provides a means to connect market data between business locations and users by connecting one RTDS/TREP backbone to one or multiple others, providing complete flexibility across your global market data network.
Relay allows market data to be accessed seamlessly and bi-directionally either locally or from other locations enabling the organisation to streamline its global infrastructure and local support costs.
Available on Linux and Windows platforms, Relay is multi-threaded to maximise high data throughput.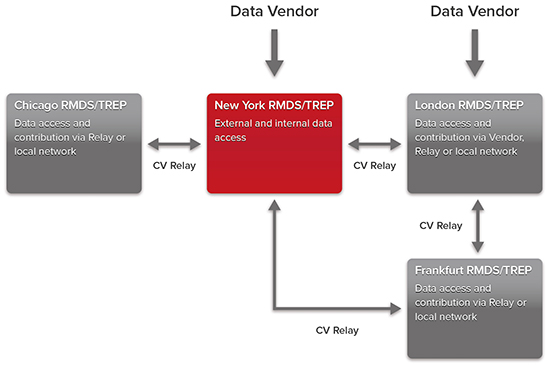 CityVision Relay Highlights
Direct replacement for incumbent cascaded solutions
Reduces data, infrastructure and support costs by optimising market data distribution
Compliant with existing permissioning systems (eg. DACS)
Handles all real-time data available on RTDS/TREP
Supported across Linux and Windows operating systems
Full redundancy allows servers to be globally distributed